Counselling Appointments in Kitsilano, Vancouver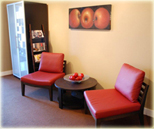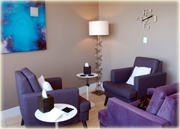 Meet Vancouver's trusted counsellor and expert relationship therapist in the heart of Kitsilano, at the corner of Broadway and MacKenzie:
#313 – 2902 West Broadway | Vancouver, BC V6K 2G8 Canada | 604-738-2203
Appointments and Rates
Individual Therapy – $180 inclusive (55 minutes) 

Couples/Family Therapy – $250 inclusive (85 minutes)
Weekday, Evening and Saturday sessions are available.
Please be aware that there is a 48 hour cancellation policy. Therapy may also be covered by your extended benefits plan. I am a registered counsellor with my regulatory body (RSW # 8798).
Phone for a free initial phone consultation or email for a free e-valuation.
---
Confidentially Book An Appointment